Standardized heating control systems
Efficient control of heating systems in public and commercial buildings
Exigo heating systems. Saving money through efficiency.
At Regin, we believe in smart automation technology for climate control in buildings. Our solutions empower system integrators, manufacturers, and facility owners with reliable tools that save energy and time. Our R&D teams continuously improve our solutions, ensuring future-proof and sustainable installations.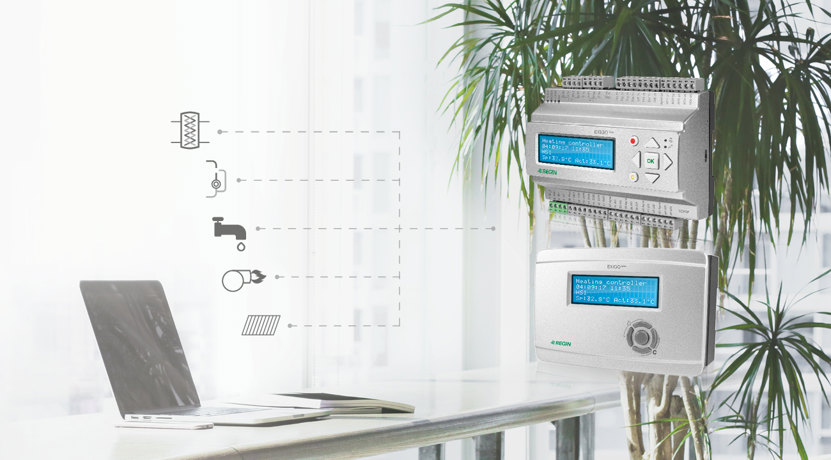 Efficient heating system design. No programming required!
Exigo is Regin's product family of easy-to-use compact controllers for heating substations. They are designed for building operators who are looking for cost- and time-effective replacements of old heating control systems, or building owners who are interested in standardizing the heating control systems in their building stock.
The most prominent benefit of the Exigo family is its versatility in terms of functionality. Instead of programming advanced heating control functions, system designers and operators take advantage of essential preconfigured standard applications.
With a wide range of standard applications for district heating systems, boilers, solar circuits, and buffer tanks, Exigo will meet almost any system requirement. It is also equipped with control options for up to four heating/cooling circuits and two domestic hot water circuits.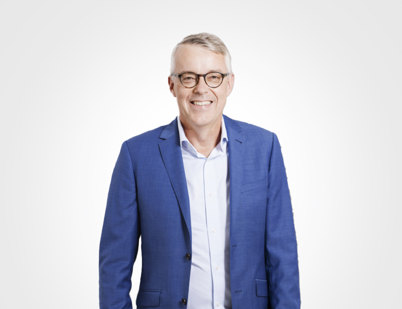 As one of Sweden's largest housing associations, Riksbyggen is investing in system development and Artificial Intelligence to create a clear service package that helps condominium customers to optimize their energy use in the long term.
With the help of efficient technology, it is possible to make very profitable investments in energy efficiency. It is often possible to achieve savings of between 15-20%, says Göran Danling, Business Developer and process manager for Energy Services at Riksbyggen
Designed for cost-efficient system adaptation. Whenever it suits you.
Regin's Exigo heating system is designed to empower building owners with a vast array of cost-efficient future opportunities. At any time, it is easy to change the system and add the functionality that is needed.
The Exigo heating controller is the heart of your system. With its support for various communication protocols and thanks to various expansion options, Exigo gives you the freedom to quickly expand and adapt the system as soon as new needs occur.
Receive values of the outdoor temperature via Modbus
Connect up to 16 wireless sensors
Communication with up to 10 pumps via Modbus
Monitor consumption data via communication with up to 10 M-Bus meters
Flexibility in the number of terminals with possible expansion with up to 2 Expansion units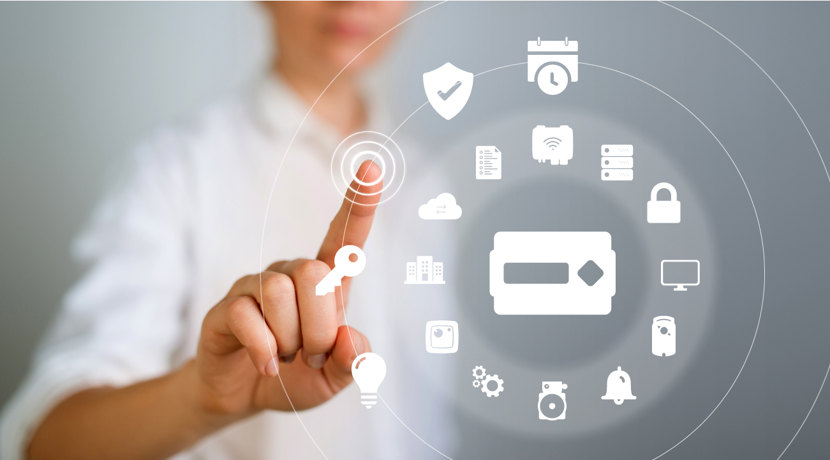 Truly scalable. Smooth and seamless integration
With an Exigo being the center of the heating control system, energy engineers get great flexibility in planning the system with confidence that all network requirements of today and tomorrow will be met. A wide variety of communication options makes it possible to connect additional sensors or meters for precise control of the system, to connect to meters of various external providers, or to integrate the heating system with the existing BMS or additional heat networks, enabling full control from the supervisory level.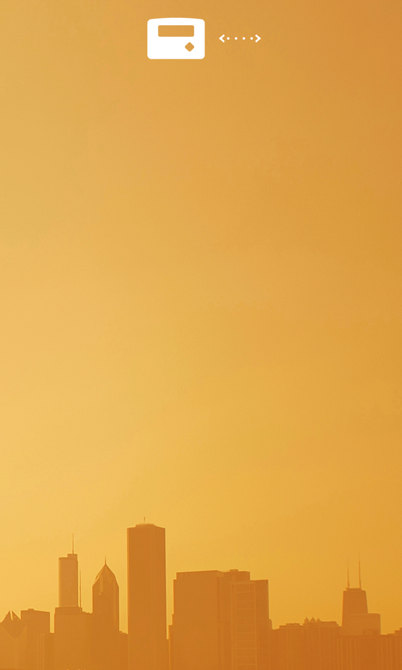 Future-proofed through open communication protocols
The Exigo heating controllers use open communication protocols to give system architects the best opportunities to modify and grow the system
BACnet IP for connection with the automation and management level of a BMS via Ethernet.
BACnet MS/TP for serial communication with the automation and management level of a BMS.
Modbus TCP for the establishment of master-slave/client-server communication between intelligent devices via Ethernet
Modbus RTU for the establishment of serial master-slave/client-server communication between intelligent devices.
Exigo heating controllers. Perfect for standardized heating control of your buildings.
Exigo heating control systems can be adapted to a wide variety of heating functions and is therefore especially suitable for those who are looking for standardized solutions.
Once the hardware has been installed and connected, the configuration of the system is done on the fly. The controller with the scheme of your choice and adapt your configurations either via the text display or by using the smooth functions in Regin's "Application tool".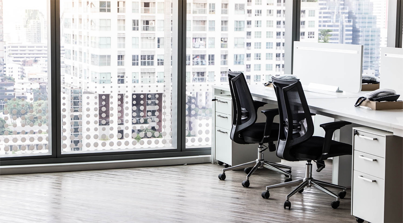 Heating and cooling
Controls the supply or return temperature of your system depending on the outside temperature (weather compensation) and/or the room temperature.
Automatic summer shutdown for heating or change-over heating/cooling.
Handles up to four heating systems for heating and cooling.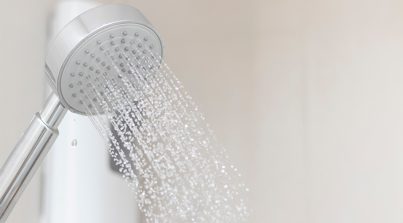 Domestic hot water
Handles one or two hot water systems.
Six optional types of domestic hot water systems, including flow-through and storage loading systems.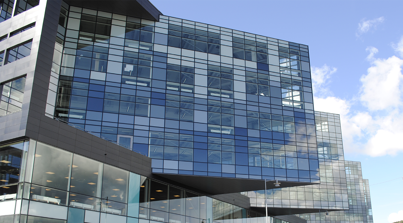 District heating circuits
Demand-based control of a district heating unit.
Suitable for systems with or without a heat exchanger (direct heat supply).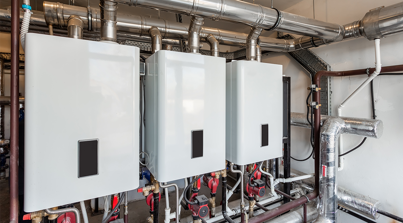 Boiler
Control of 1-4 boilers in sequence, 1-step, 2-step, or modulating burners.
Possibility to control system based on

a fixed or outdoor compensated setpoint
the highest setpoint of other heating systems that have been configured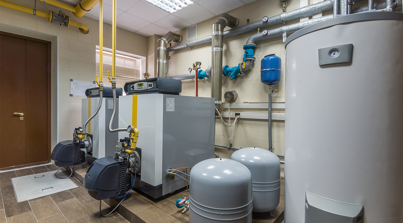 Buffer tank to reduce starts and stops from a boiler
Temperature control according to

demands of the heating systems
demands of domestic hot water systems
external demands via 0...10 V signals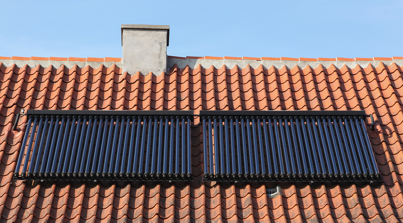 Solar systems for heating of domestic hot water storage tank or buffer tank
Control of the temperature difference between collector sensor and storage sensor.
Configuring, commissioning and maintenance made easy. Full control from anywhere.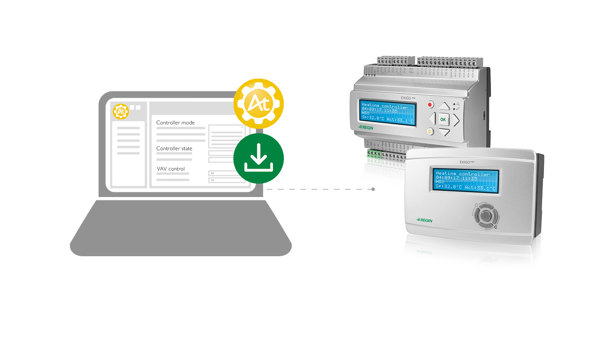 Fast and easy start-up on site
Regin's heating controller Exigo is designed with usability and customer experience in focus. This is what makes it fast, easy, and very cost-efficient to install and configure.
For installers on-site, it is easy to download the right application directly into the controller. The simple navigation system of the display makes it quick and easy to configure all settings.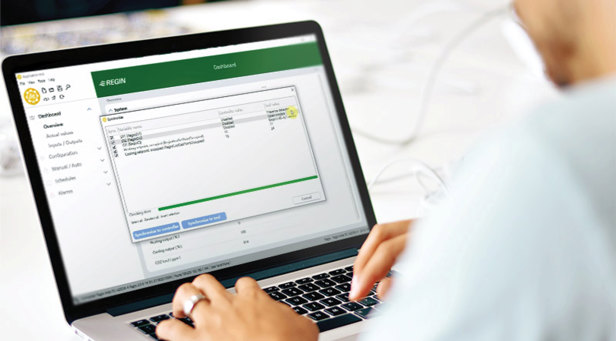 Configuration and commissioning on the fly. Application tool.
The configuration software Application tool gives system integrators easy access to the preset applications in the controller. Application tool gives access to energy-efficiency functions, such as effect-limitation, monitoring of energy consumption. It also makes it possible to create functions with wireless sensors.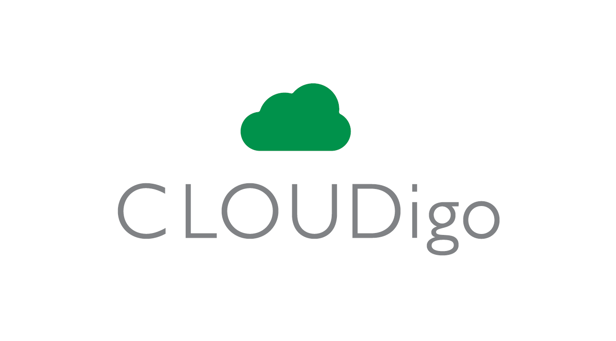 CLOUDigo - your own Mini BMS. The cost efficient solution for remote heating control
CLOUDigo gives building owners one of the most flexible control systems on the market. The HTML5-based portal can function as a "Mini-BMS" with full functionality, but at a minimum cost and faster and easier installation and commissioning.
Access all values ​​and logs in your properties from any mobile device, regardless of where you are, and start saving time. CLOUDigo detects and categorizes deviations and sends all A-alarms via e-mail to ensure immediate handling.
CLOUDigo reads the configuration of the control system and automatically creates a schematic and dynamic flow image. It provides a good overview of the system while making all setting values ​​accessible. Through different authorization levels, you can control who gets to see and do what. Many building owners also appreciate the simple logging feature that can facilitate troubleshooting and report generation.
Prepared for cloud connection!
Regin's cloud portal for Building Management is equipped with a Graph QL (a query language for your API) gateway for smooth data sharing with other cloud-based systems.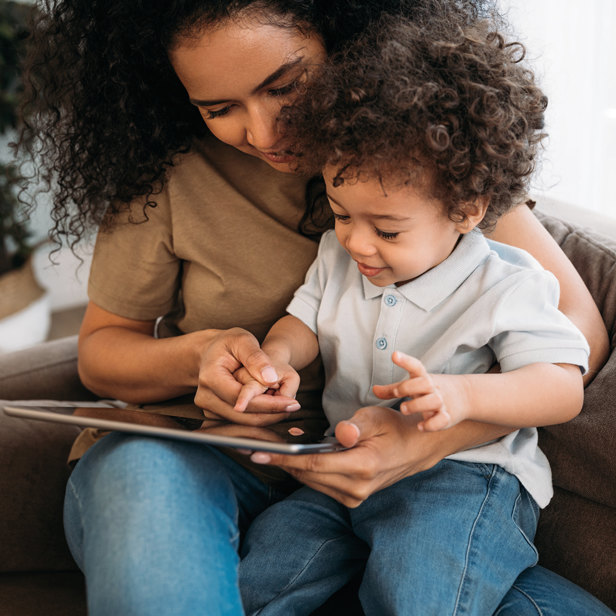 Versatile heating systems are future-proofed through functionality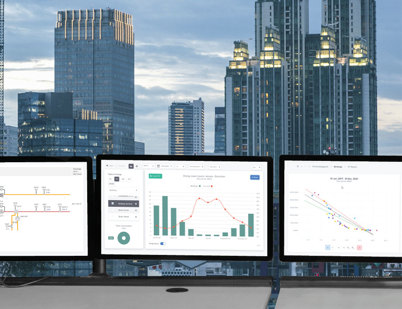 Smart metering for more efficient energy calculations
Trustworthy measurement data is key to truly energy-efficient heating systems. M-Bus metering helps you utilize all data to fine-tune your heating system.
Several models of the Regin heating controller Exigo are open for M-bus communication. Calculate your key energy figures by capturing the energy and environmental data from sources with M-bus communication, such as power consumption or gas volumes. Use this data in the web portal CLOUDigo to adjust the system or aggregate the data to your central BMS.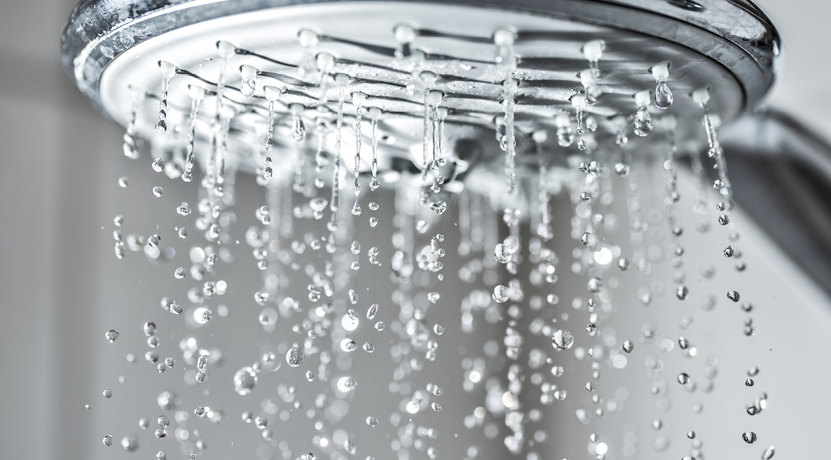 Peak control for maximum energy savings
One of the top challenges for energy-efficient heating systems is to avoid high power peaks when the consumption of hot water in the building is high. A smart heating system will "borrow" energy from the heating system and use it for a short time period to heat the water instead. In that way, the combined power consumption will be lower, even in cases when hot water and the heating system are used at the same time.
The Regin toolbox for efficient heating solutions. Designed for maximum performance and minimum cost
Every year, we develop and manufacture controllers and components for sustainable heating systems with usability, scalability, and overall cost-efficiency in focus. After 75 years on the market, we know that an efficient heating system is about much more than just the controller. It's about helping building owners find possibilities for energy savings in every single part of the solution.