Arrigo Building Management (SCADA/HMI). Functies overzicht
Arrigo. Eén uitgebreid platform voor alle gebouwgegevens.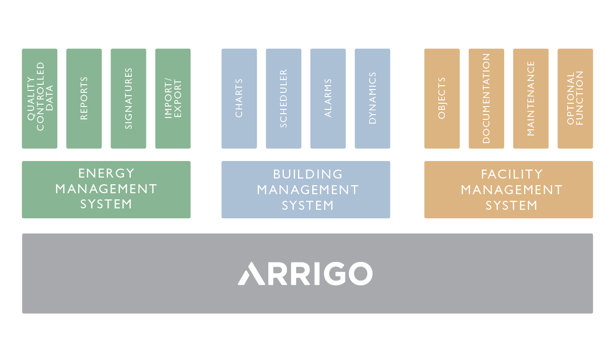 Het schaalbare platform Arrigo dekt het volledige toepassingsgebied dat nodig is voor verbonden, goed presterende gebouwen. Arrigo omvat slimme toepassingen voor gebouwbeheer, energiebeheer en facilitair beheer. Op basis van alle in Arrigo verzamelde gegevens kunnen eigenaren van gebouwen en facilitair beheerders strategieën implementeren en opvolgen om een hoog niveau van comfort te verzekeren tegen een minimale hoeveelheid energie voor verwarming, koeling, verlichting, ventilatie, en meer tijdens gebruik.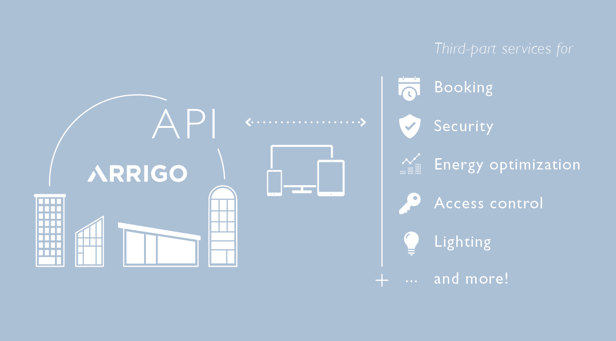 Al uw gegevens. In één platform.
Arrigo is een efficiënt instrument voor integrators die hun klanten een uitstekende gebruikerservaring en diensten met toegevoegde waarde willen bieden. De Arrigo BMS-applicatie aggregeert gegevens van al uw Regin-systemen en -subsystemen, waaronder IT-systemen, hotelboekingssystemen, clouddiensten, enz. De gegevens worden gebruikt via een intuïtieve en responsieve interface op basis van dashboards en slimme widgets. Een gedeelde gegevensbron voor gebouweigenaren, conciërges en systeemintegrators maakt effectieve samenwerking, snelle besluitvorming en onmiddellijke follow-up van uitgevoerde acties mogelijk.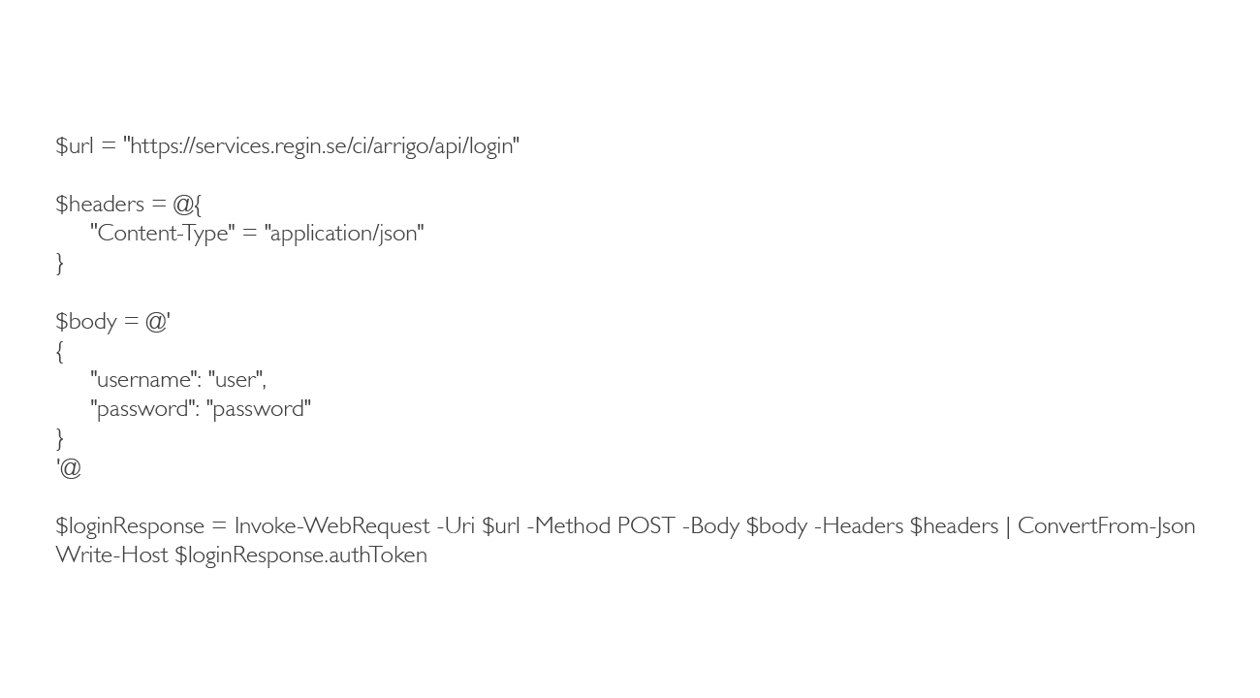 Arrigo API. Het volledige potentieel van gebouwgegevens benutten
Arrigo BMS is uitgerust met een stabiele API om de import en export van gegevens uit verschillende systemen te vergemakkelijken. Via de open API maakt Arrigo BMS alle gegevens volledig beschikbaar en kan het worden gekoppeld aan andere systemen, zoals hotelboekingsdiensten, business intelligence, enz. De gegevens kunnen ofwel rechtstreeks in Arrigo BMS worden gebruikt, ofwel door andere systemen die via de open API verbinding maken, worden gebruikt.
Via eenvoudige technologie op basis van graphQL/REST over http over SSL kunt u informatie toevoegen en verwijderen, waarden lezen en schrijven, informatie ophalen, geschiedenis, opgeslagen en real-time gegevens. U kunt ook via de web socket rechtstreeks verbinding maken met Arrigo's Backbone en uw eigen extensies schrijven die via server-side functies kunnen worden aangeroepen.
Integratie van derden
Arrigo BMS gebruikt het communicatieprotocol EXOline van Regin als zijn eigen SCADA-interface. Bovendien kunnen gebruikers via OPC integreren met regelaars van alle merken. Als gebruikers gegevens van systemen van derden nodig hebben in hun regelaars, kan dit gemakkelijk worden gerealiseerd via diverse interfaces, waaronder Modbus, BACnet, en Mbus. Iedereen die met Arrigo BMS werkt, kan op een flexibele manier werken om gegevens te aggregeren, ongeacht de bron.
Grafieken, data logging en real-time trends
In Arrigo kunt u gemakkelijk historische informatie bijhouden om weloverwogen beslissingen te nemen. Gebruikers kunnen vrij kiezen tussen analoge, digitale en alarmsignalen die in een historisch grafiekvenster als trend worden weergegeven. Afhankelijk van het soort signaal, kan het loggen van historische gegevens worden uitgevoerd als:
Tijdregistratie op basis van variabele waarden: sampling met vaste intervallen, gewoonlijk gebruikt voor analoge waarden.
Gebeurtenis-gebaseerde logging: alleen gelogd wanneer de gebeurtenis zich voordoet, gewoonlijk gebruikt voor digitale en alarmsignalen.
Real-time logging: alleen gelogd terwijl het signaal getoond wordt in het historische grafiek venster. De logging wordt voortdurend bijgewerkt en gaat verloren wanneer het venster wordt gesloten. Real-time logging kan gebruikt worden met elk signaal in Arrigo.
De grafiek stelt gebruikers in staat gegevens te bekijken, in te zoomen, te scrollen en gegevens te exporteren. Bovendien kan het verrichte werk worden opgeslagen om later te worden voortgezet, hetzij als persoonlijk werk, hetzij als algemeen werk dat voor alle gebruikers van het systeem beschikbaar is.
Creëer dynamische front-end graphics en visualiseer real-time bouwprocessen
Dynamische front-end graphics kunnen fantastische hulpmiddelen zijn om automatiserings omgevingen te visualiseren. Arrigo BMS biedt een tool kit voor creatief werk en geeft integrators toegang tot een uitgebreide bibliotheek van grafische objecten die kunnen worden gebruikt zoals ze zijn, of kunnen worden aangepast aan elke toepassing.
Met Arrigo BMS creëren integrators efficiënt:
grafische symbolen
complexe vormen
animaties en interacties door het uitvoeren van Javascript in een SVG
aanpassingen via grafische attributen, zoals opvulstijl, lijnstijl, oriëntatie, positionering en zichtbaarheid
Alarmbeheer
Volledige alarmafhandeling
Gebrek aan bruikbare informatie in alarmen die door gebouwbeheersystemen worden gegenereerd, is een veelvoorkomende uitdaging voor facilitair beheerders. Weten wat de bron van een alarm is en onmiddellijk actie kunnen ondernemen is essentieel om de uitvaltijd te beperken en potentieel kritieke situaties efficiënt op te lossen.
Arrigo is uw systeemhub die alle gegevens uit verschillende bronnen verzamelt. Via Modbus, BACnet, M-Bus en OPC maakt Arrigo verbinding met regelaars en veldapparatuur in het systeem en worden alarmen onmiddellijk doorgegeven.
Arrigo biedt efficiënte alarmfunctionaliteiten waarmee gebruikers alarmen kunnen structureren en ervoor kunnen zorgen dat de juiste personen op het juiste moment worden geïnformeerd om de juiste acties te ondernemen.
Alarmfuncties in Arrigo
Alarmwidgets voor real-time overzichten en toegang tot historische alarmen
Runtime configureerbare hulpmiddelen voor snelle bepaling van de aard en locatie van een alarm, met opties voor snelle analyse en acties, zoals bevestiging, blokkering, enz.
Groot scala aan filtermogelijkheden
Mogelijkheid om alarmen toe te voegen in historische grafieken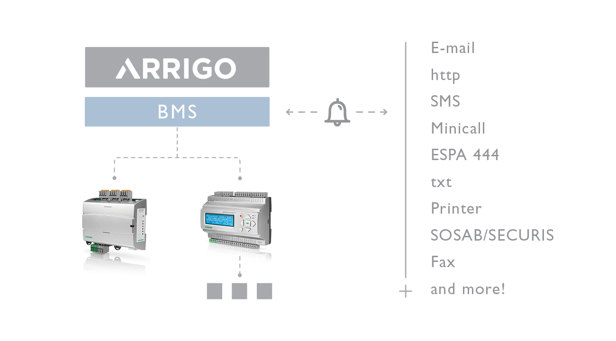 Afstandsalarmen
Arrigo BMS heeft volledige ondersteuning voor pushmeldingen en kan gebruikers onmiddellijk op de hoogte brengen van hun relevante alarmen en waarschuwingen via een grote verscheidenheid aan kanalen. Hieronder vindt u een lijst van de meest gebruikte kanalen:
SMS (UCP, TAP, PC-Text), etc.
SMS via GSM-modem voor snelle SMS (<15 seconden) zonder fysieke telefoonverbinding
SOSAB en SECURIS (Securitas v1, v2, en v4 protocollen).
Pager-systemen, bijv. MiniCall Text, MiniCall Numerik, TelePage Swiss, BT, enz
Fax klasse 2 en klasse 2.0
Netwerkprinters, zoals '\\ SERVER1 \ ALARM PRINTER'
LPD-printers die slechts één IP-adres en poort gebruiken
Lokale printers via DOS (geen paginafeeds) met prefix/suffix-codes (voor verschillende kleuren enz.)
Modemprinters
E-mail (SMTP)
HTTP om alarmlijsten in browser weer te geven
Nimbus alarmontvanger met modem of TCP/IP voor inter/intranet
Tekstbestanden
ESPA 444
en meer...
Rapporten
Rapportage is onmisbaar voor toepassingen en systemen met geavanceerde gegevensverwerkings- en analysemogelijkheden. In Arrigo kunnen alle gegevens die uit het gegevensmodel worden gehaald, worden gebruikt om een rapport op te stellen:
Gegevens afkomstig van hardware-apparaten (b.v. een regelaar)
Eigenschappen van systeembronnen
Zoek resultaten
Historische objectwaarden of gebeurtenissen geselecteerd door aangepaste criteria.
Door een script gegenereerde gegevens
Rapporten moeten uw belangrijkste strategie zijn wanneer u valse alarmen probeert te voorkomen. Rapporten kunnen in feite een geweldige strategie zijn om prioriteit te geven aan onderhoudsinspanningen.
Rapporten kunnen worden geëxporteerd naar verschillende formaten als CSV, PDF en kunnen ook via e-mail worden verzonden. Rapporten kunnen handmatig, op gebeurtenissen of op een schema worden geactiveerd.
Scripting
Voor klanten die meer maatwerk of integratie nodig hebben, biedt Arrigo BMS een open platform voor client-side en server-side scripting. Arrigo BMS maakt gebruik van JavaScript (ECMA script 6-standaard) dat geavanceerde logica, datamining, SQL-toegang, implementatie van aangepaste functies, toegang tot andere applicaties en API's mogelijk maakt.
JavaScript is ingebouwd in Arrigo's server-side scripting en wordt breed ondersteund door veelgebruikte webbrowsers voor client-side scripting. Het heeft een lage drempel om aan de slag te gaan en is een van de meest gebruikte programmeertalen voor alle soorten toepassingen.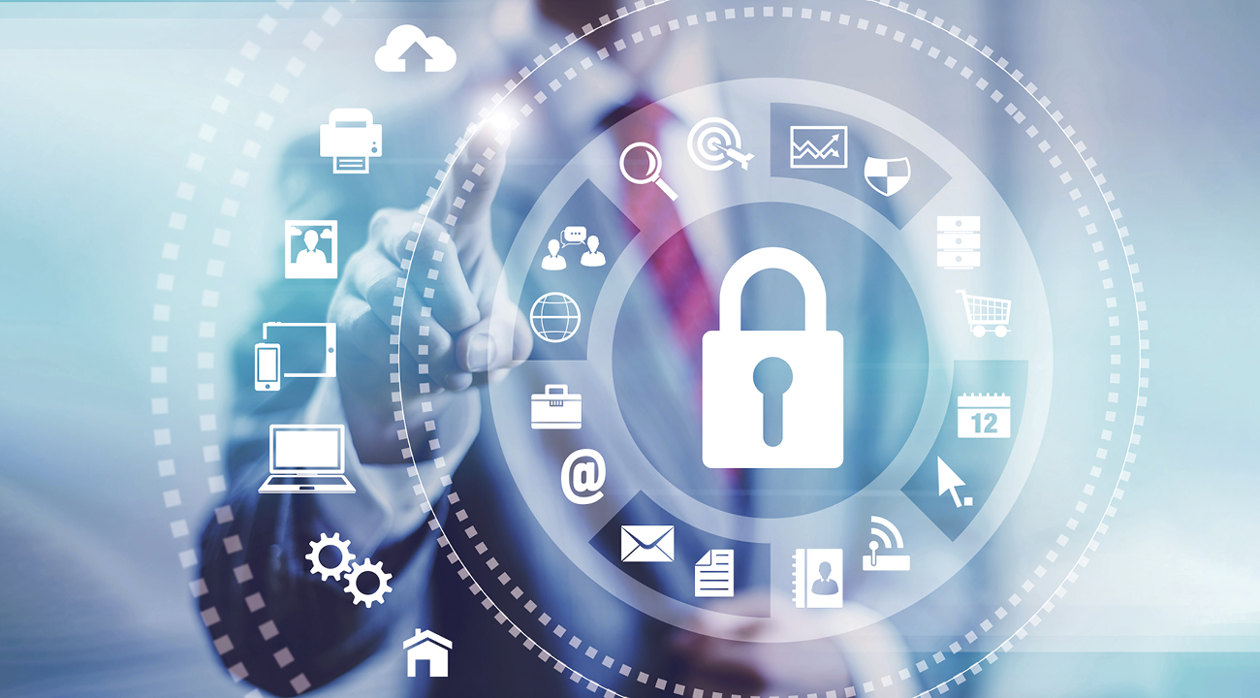 Beveiligings-, toegangs- en rechtenbeheer
Arrigo biedt een selectie van geïntegreerde beveiligingsmodellen en -opties die aan uw eisen voldoen, waaronder:
Wachtwoord en gebruikersinformatie worden op de server opgeslagen en maken gebruik van een Sha256-wachtwoord hashalgoritme
Gebruikerscapaciteiten in de Arrigo-toepassing zijn gebaseerd op verantwoordelijkheids- en bevoegdheidsgebieden
Microsoft Windows Authentication verleent machtigingen aan Arrigo-gebruikers die zijn geauthenticeerd op een domeinregelaar of lokale computer, op basis van gebruikersidentiteit en groepsaansluitingen
Klanten die gebruik hebben gemaakt van het Arrigo Platform genieten ook van een veilige integratie tot op het niveau van elk data-element of attribuut
Veilige communicatie via http en WebSocket via TLS 1.3 versleutelde verbinding (HTTPS en WSS)
Systeemeisen
Systeemvereisten voor Arrigo BMS
Arrigo BMS vereist een 64-bit Windows versie op de volgende OS:
Windows 10
Windows Server 2016
Windows Server 2019
Arrigo BMS Installer vereist PowerShell 5 of nieuwer om uit te voeren.
Upgrade-overeenkomst inbegrepen:
Bij alle nieuwe Arrigo-licenties is automatisch een gratis upgrade-overeenkomst van één jaar inbegrepen. Zorg ervoor dat u binnen dit jaar een nieuwe overeenkomst tekent, zodat u altijd met de laatste versie werkt.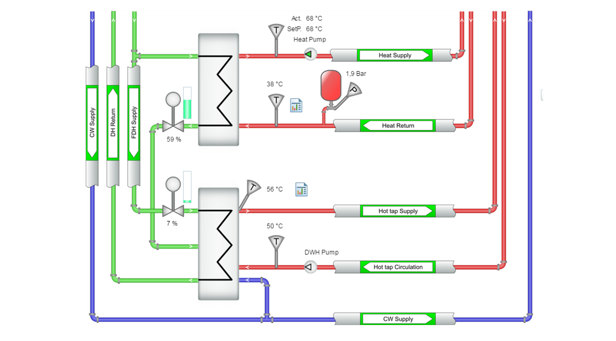 Dan hebben we goed nieuws voor u. Op dit moment kunt u upgraden naar Arrigo en EXO2019 en echt besparen!
Arrigo geeft organisaties meer slagkracht
Prestaties verbeteren. Energieverbruik optimaliseren. Toekomstbestendige investeringen
Boek hier uw demo