System Hardware
System Hardware
We believe that the need for saving energy in buildings will be ever increasing. Moreover, the advantages of a productive indoor environment are more and more apparent and customer requirements are raising. At the same time buildings are becoming increasingly intelligent and interconnected. The possibilities of using the power of data provided by buildings and their environments are vast. Key is to make use of this data while making things easy for the users of these systems.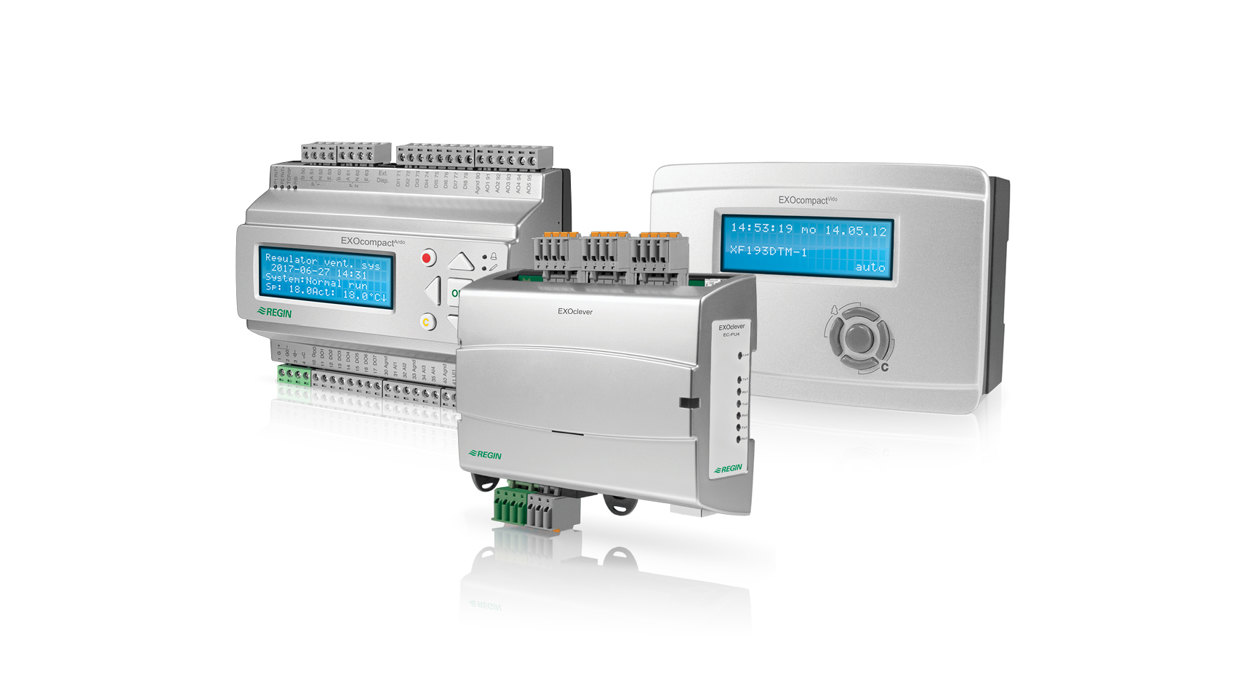 Freely programmable controllers
Our freely programmable controllers from our EXO-series can act as your central control system and building management of all neccessary functions, such as heating, ventilation, lighting control, etc.
The controllers are built in a modular design and can handle all kinds of installations with a large number of inputs and outputs and high demands on communication and adaptability. Of course, we made it easy to increase the capacity and add more functions through IO-modules as soon as the need occurs.
Our controllers ensure connectivity, interoperability and efficient communication between systems across a wide range of protocols.