Eenvoud in ventilatieregeling
Ventilatieregeling met focus op tijdsefficiëntie
Gedurende de laatste decennia hebben wij ons gespecialiseerd in de intelligente regeling van luchtbehandelingsunits. Ons doel is installatie, integratie, monitoring en onderhoud zo eenvoudig en tijdsefficiënt mogelijk te maken. Alles is gebaseerd op ons Ready Steady Go Concept. Ready Steady Go betekent dat elk onderdeel, van de configuratie- en monitoringsoftware tot de veldproducten, geoptimaliseerd is met functies die een snelle, efficiënte en betrouwbare installatie mogelijk maken.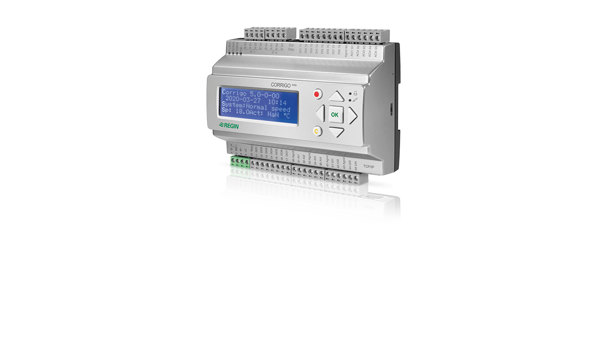 Met trots presenteren wij een van de meest gebruiksvriendelijke en veelzijdige regelaars op de markt. De nieuwe krachtige Corrigo 5.0 is een configureerbare regelaar voor ventilatie, die stand-alone of geïntegreerd in een systeem kan worden gebruikt. Corrigo heeft veel functies, die gemakkelijk toegankelijk zijn via de geïntegreerde HTML5-webinterface of de Application tool.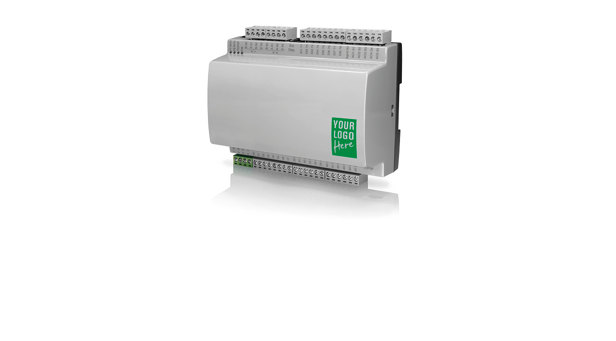 Met Regin krijgt u een ervaren partner en alles wat u nodig heeft voor een succesvol OEM-project. Met ons nieuwe Ready Steady Go ventilatieconcept heeft u de kans om uw bedrijf kostenefficiënt te laten groeien. Reeds in de ontwerpfase bereiden wij onze producten voor op de OEM-markt en zorgen wij voor een slim ontwerp voor fabrikanten die Corrigo in hun producten willen integreren.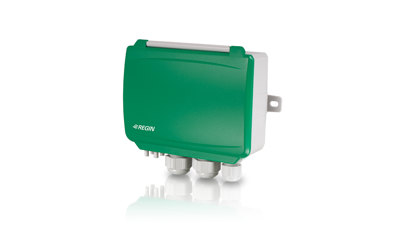 Minder installatietijd, minder kabels en hoge precisie.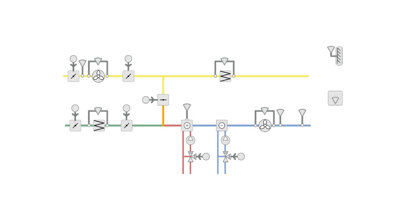 Hier vindt u enkele nuttige voorgedefinieerde voorbeelden voor eenvoudige configuratie.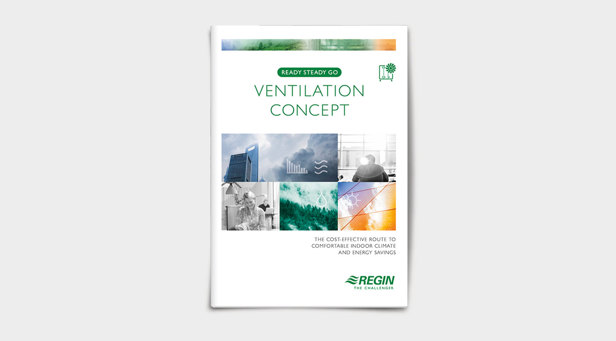 Hier leest u meer over hoe u tijd, geld en energie kunt besparen door gebruik te maken van de flexibele Ready-Steady-Go oplossing van Regin voor ventilatie. Een configureerbare oplossing die heel dicht in de buurt komt van een vrij programmeerbare...
De ventilatie en de luchtkwaliteit in de Korsavadschool in Simrishamn, Zweden, waren zo slecht dat de school met sluiting werd bedreigd. Het bedrijf Lindsténs Elektriska, gevestigd in Tomelilla, kreeg de opdracht om de meubelen te redden en alle systemen zo snel mogelijk weer normaal te laten werken. (opmerking: op 1 oktober 2018 is Lindsténs Elektriska overgenomen door Bravida)