Measurement of air pressure
Cut installations, cut cable. Presigo.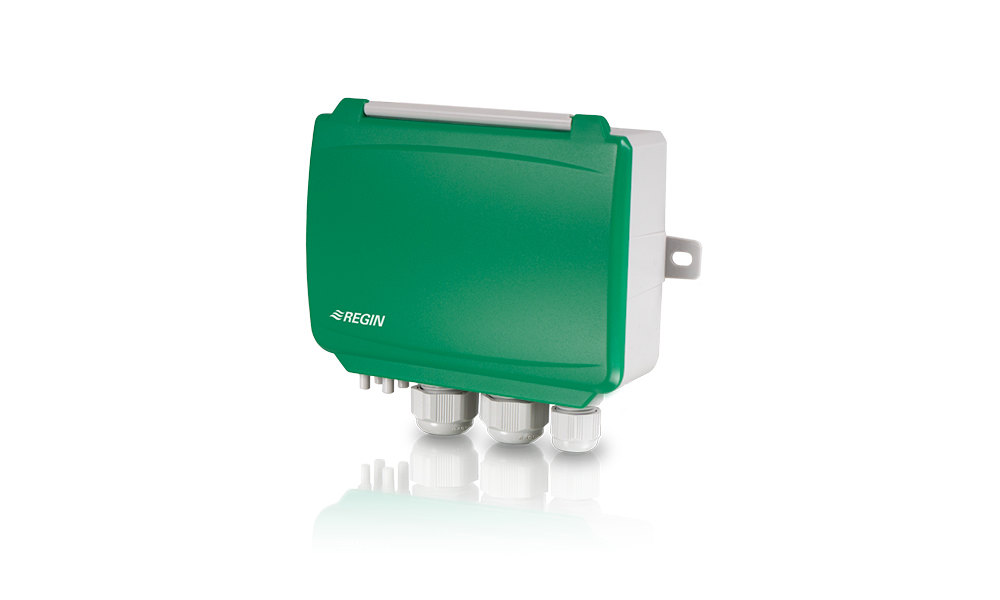 Accurate measurement of airflow in ventilation systems
High precision and long-term stability are crucial for a well-functioning, energy-efficient ventilation system. Meet Presigo, Regin's differential pressure transmitter. Presigo measures the air pressure in the ventilation system and communicates directly with any optional ventilation controller. Presigo comes in different models where the most advanced models help you save installation time and cabling.
Pressure accuracy:
± 1% full scale accuracy
Temperature accuracy:
± 0.5 K at 0… 50 °C
Why Presigo?
Save time with each installation through quick and easy assembly work. Presigo is developed from the installer's perspective, which has led to several unique features:
Install one device instead of two! Because each unit holds two pressure inputs, you avoid time-consuming installation and can focus on what is really important - accurate and precise measurement.
Do not worry about placement. You can choose to mount Presigo vertically or horizontally, which gives you great flexibility when you e.g. want to prevent moisture in the cover.
Save time and hassle during installation. With Presigo, we have found the balance between compact design and easy installation: you can feel confident that there is plenty of space in the cover and that it is easy to access the wiring.
Minimize cable usage and connect field products with Presigo as an expansion unit
When installing Presigo in PDTX version, you can use Presigo to minimize wiring to the controller. By first powering the device and then connect the communication cable between the differential pressure transmitter and controller, you can easily connect various sensors and transmitters for i.e. pressure or temperature directly at Presigo. This way, you minimize wiring and can easily relieve the central controller with up to four inputs and two outputs.
Wiring examples for Presigo PDTX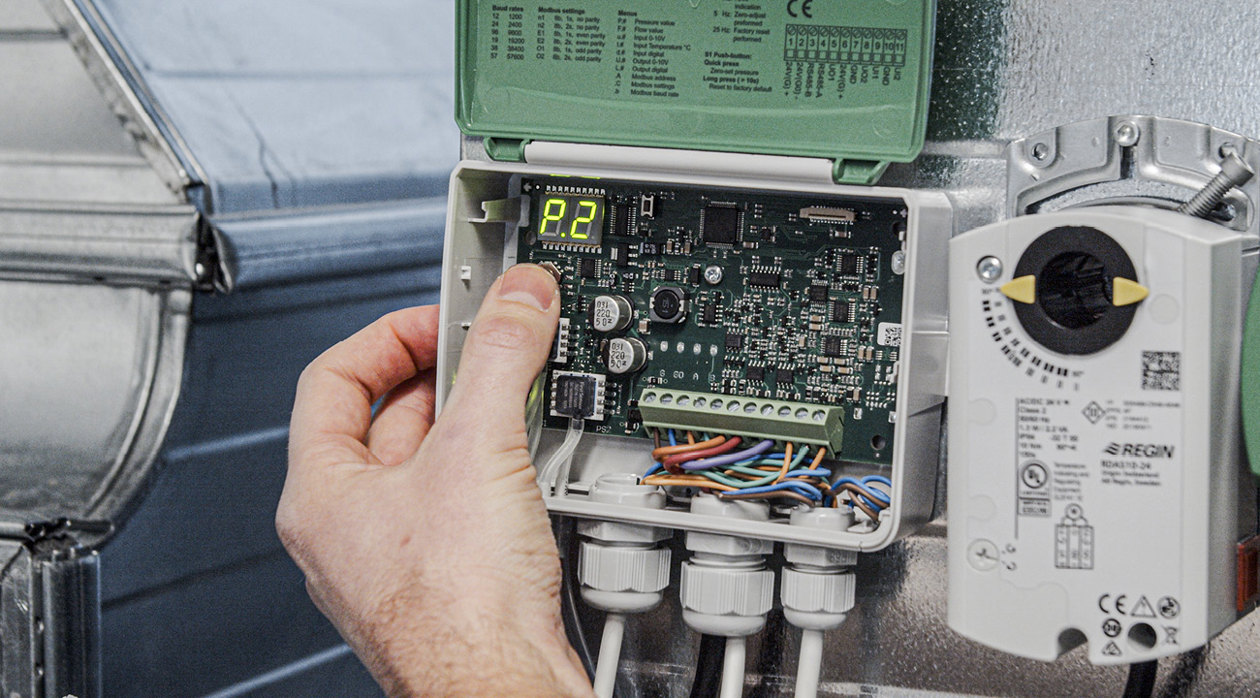 Easy configuration of Modbus communication
Some Presigo models are also available with Modbus communication. The communication is configured using a few quick joystick presses directly in Presigo. You can configure up to 7 working ranges for pressure and flow. Of course, you can also use Regin's configuration tool Application tool for the ventilation controller Corrigo, or configure the communication via a Modbus tool if you want to connect to another type of controller.
Monitoring just got easier! Connect with Corrigo and get full system overview.
If you use the differential pressure transmitter Presigo in combination with Regin's configurable ventilation controller Corrigo, you can immediately start using the configuration tool, Application tool, where you with a few clicks set the pressure parameters in your ventilation system. Corrigo is linked to a web interface where you can also monitor the operational status, set alarms and manage your system , no matter where you are.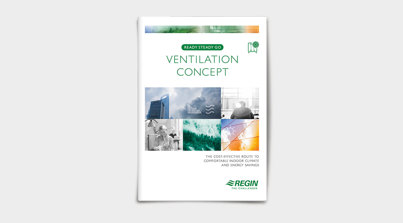 Here you can read more about how to save time, money, and energy by using Regin's flexible Ready-Steady-Go solution for ventilation. As close to freely programmable a configurable solution can get.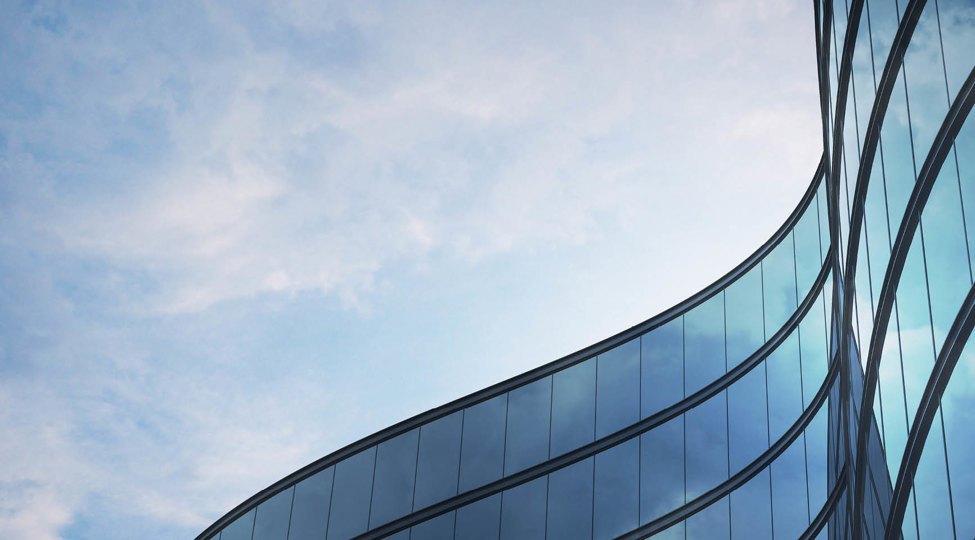 Quick links to the Presigo models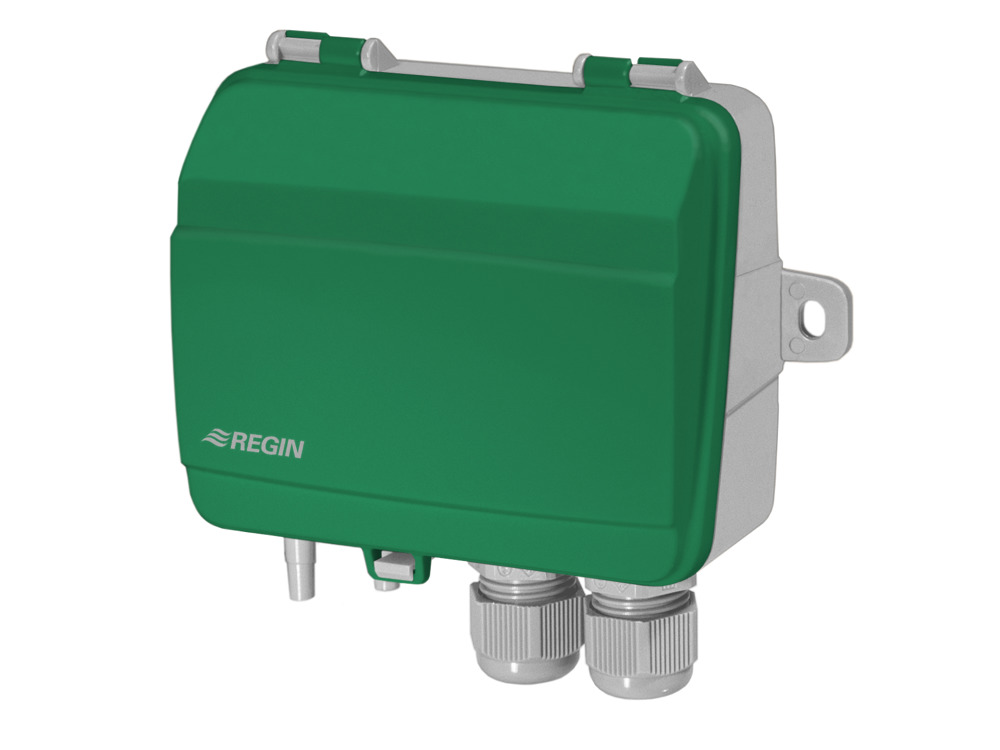 Single or dual port differential pressure transmitters with one or two analogue outputs. The transmitter can be configured for 0-10 V or 4-20 mA output signal. Selectable working range.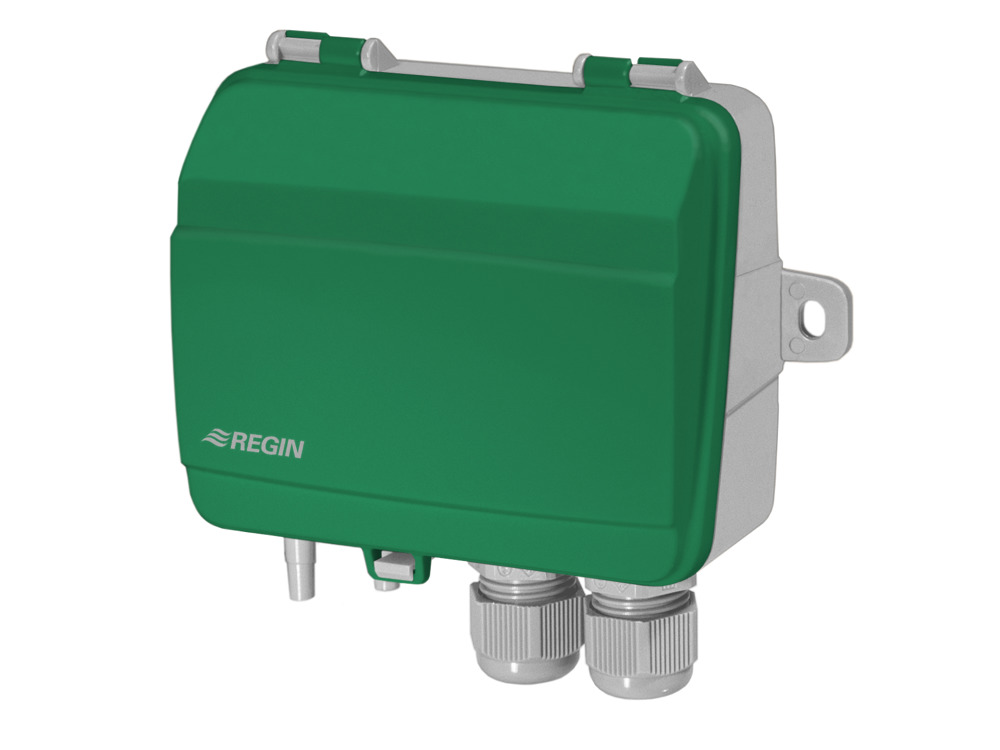 Differential pressure transmitters with two universal inputs and communication via EXOline or Modbus.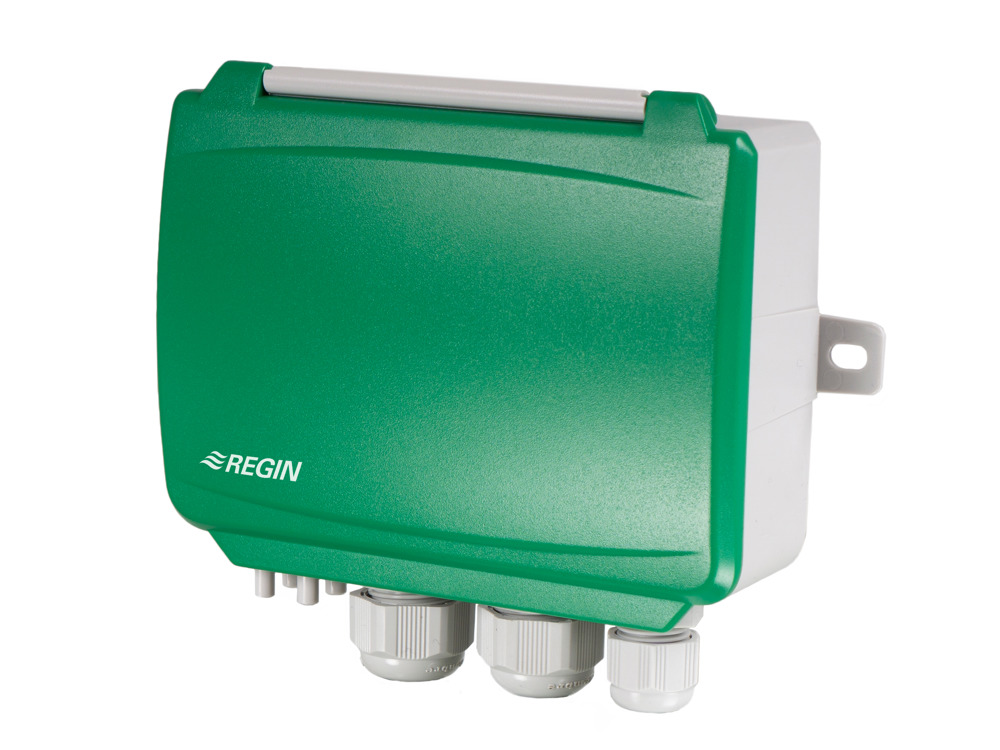 Differential pressure transmitters, 24 V, with two universal inputs, two universal outputs and communication via Modbus.