Corrigo Ardo 3.6, E models - configurable controllers for ventilation.
Corrigo comes preloaded with applications for control of ventilation.

Corrigo running a ventilation application is intended for control of air handling units with temperature control, 1- or 2-speed operation or, alternatively, pressure or air flow control of supply air fan and extract air fan, humidity control as well as other common functions in ventilation.
Articles
(2 st)
E152DW-3

Dimensions, external (WxHxD)

149*121*60 mm

Number of modules

8.5

Display

Yes

Display type

Backlit (LCD), 4 rows of 20 characters

Supported protocols

EXOline, Modbus, BACnet

RS485 ports

1

Ethernet ports

1

Display ports

1

AI

4

UI

0

DI

4

CI

0

AO

3

UO

0

DO

4

E283DW-3

Dimensions, external (WxHxD)

149*121*60 mm

Number of modules

8.5

Display

Yes

Display type

Backlit (LCD), 4 rows of 20 characters

Supported protocols

EXOline, Modbus, BACnet

RS485 ports

2

Ethernet ports

1

Display ports

1

AI

4

UI

4

DI

8

CI

0

AO

5

UO

0

DO

7
Specifications
Specifications for Corrigo Ardo 3.6, E models - configurable controllers for ventilation.

| | |
| --- | --- |
| Power Supply | 24VAC/DC (21...27 V AC 50/60Hz / 20...36 V DC), 12.0 VA |
| Battery type | CR2032 replacable Lithium cell |
| Battery life time | 5 years |
| Protection class | IP20 |
| Ambient humidity (non-condensing) | 0…90 % RH |
| Ambient temp | 0…50 °C |
| Storage temp | -20…70 °C |
| Mounting | Cabinet, DIN-rail |
| Analogue inputs type (AI) | PT1000/Ni1000/Ni1000LG/0-10 V |
| Terminal type | Screw Terminal |
| Deteachable terminal | Yes |
| Terminal wire size | 3 mm² |
| Material, housing | Polycarbonate (PC) |
| Material, base | Polycarbonate (PC) |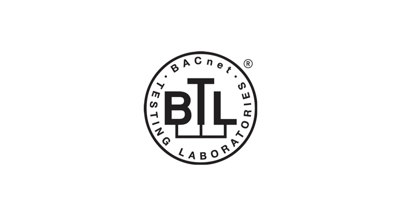 The Corrigo* controllers are BTL listed