Verwarmingssysteem met ketelregeling en twee gemengde verwarmingscircuits
Exigo verwarmingssystemen Ketelregeling en twee gemengde verwarmingscircuits
De Exigo verwarmingsregelaars bieden een kant-en-klare toepassing voor de regeling van ketels en twee gemengde verwarmingscircuits, doorgaans gebruikt voor vloerverwarming, radiatoren en meer. De toepassing kan van deze website worden gedownload, via de Application tool worden aangepast en in de regelaar worden geladen.
Downloads voor Applicatie 109
Beschrijving van de functies
Buitentemperatuurgecompenseerde regeling voor een radiator, convectoren, of lage temperatuur verwarmingscircuit
Tijdschakelaar voor dagelijkse, wekelijkse en vakantieprogramma's
Optimalisatie van inschakeltijden
Conciërgefunctie, vorstbeveiligingsfunctie
Verwarmingscircuit met buitentemperatuurcompensatie, met optionele ruimtesensor voor aanpassing
Min./max. begrenzing van aanvoer- en retourtemperatuur
Flash aanpassing
Ondersteuning
Capaciteitsbeperking met optionele energiemeter
Koelfunctie - omschakeling op basis van buitentemperatuur of digitale ingang
Ketelregeling van ketels met modulatie
Regeling van de secundaire aanvoertemperatuur met begrenzing van de primaire retour
Aanvoersetpoint afhankelijk van de vraag van HS, HW
Optionele regeling van een pomp
Start- stop- vertraging
Uw complete oplossing voor verwarmingsregeling.
Regelaars
Exigo verwarmingsregelaars zijn regelaars voor verwarming en ketelregeling die elke stap van installatie tot bediening en onderhoud eenvoudiger maken dan ooit. Sluit gewoon de regelaar aan, voer de gewenste instellingen in en start op. Hij kan zowel stand-alone als geïntegreerd in een netwerk worden gebruikt. Hij heeft ingebouwde ondersteuning voor veel verschillende talen en is ontworpen voor montage op een DIN-rail of in een kastdeur.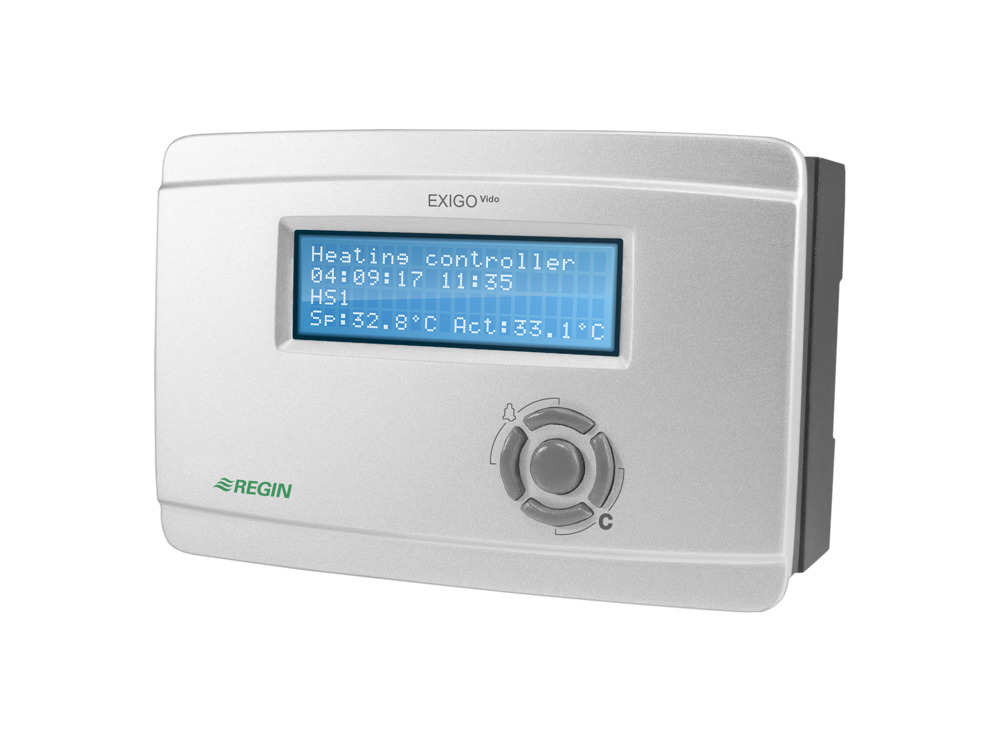 | | |
| --- | --- |
| HCV191DW-2 | 19 IO's, 1 TCP/IP-poort, ingebouwd display |
| HCV192DW-2 | 19 IO's, 1 RS485-poort, 1 TCP/IP-poort, ingebouwd display |
| HCV203DWM-2 | 20 IO's, 1 RS485-poort, 1 TCP/IP-poort, 1 M-bus poort, ingebouwd display |
Buitentemperatuur sensor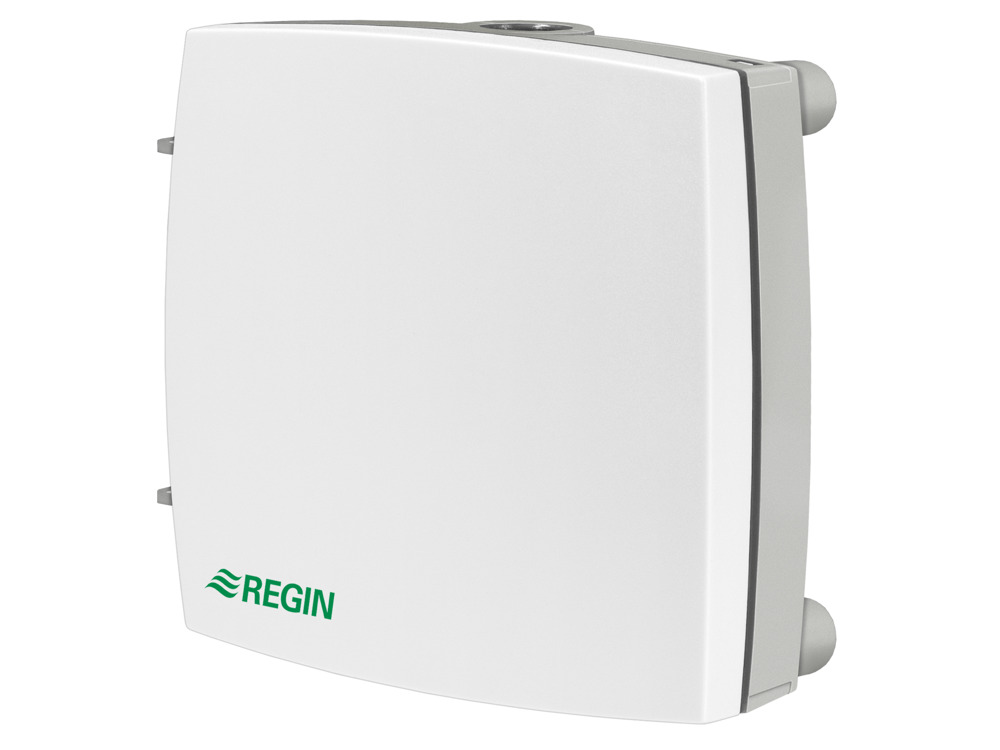 Wireless outdoor temperature sensor equipped with a terminal for connecting an external PT1000 sensor
Aanvoer- en retourtemperatuur sensor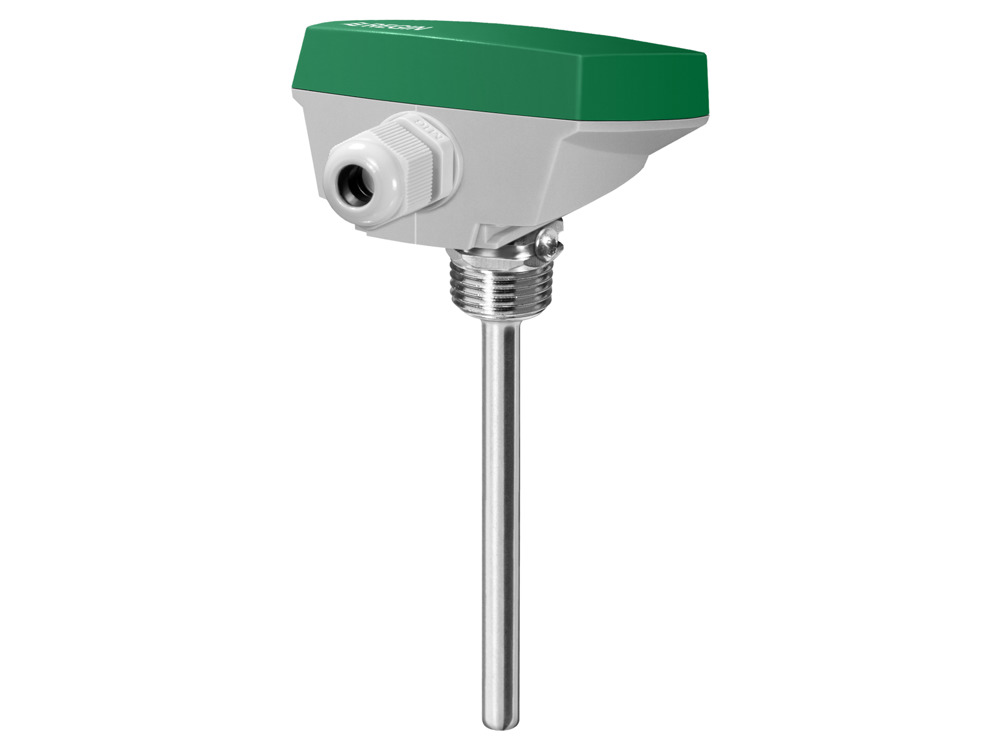 Immersion sensor for temperature measurement in heating- or cooling applications. Available in different lengths. Insertion length 310 mm is available upon request, please contact Regin for more information.
Ruimtetemperatuur sensor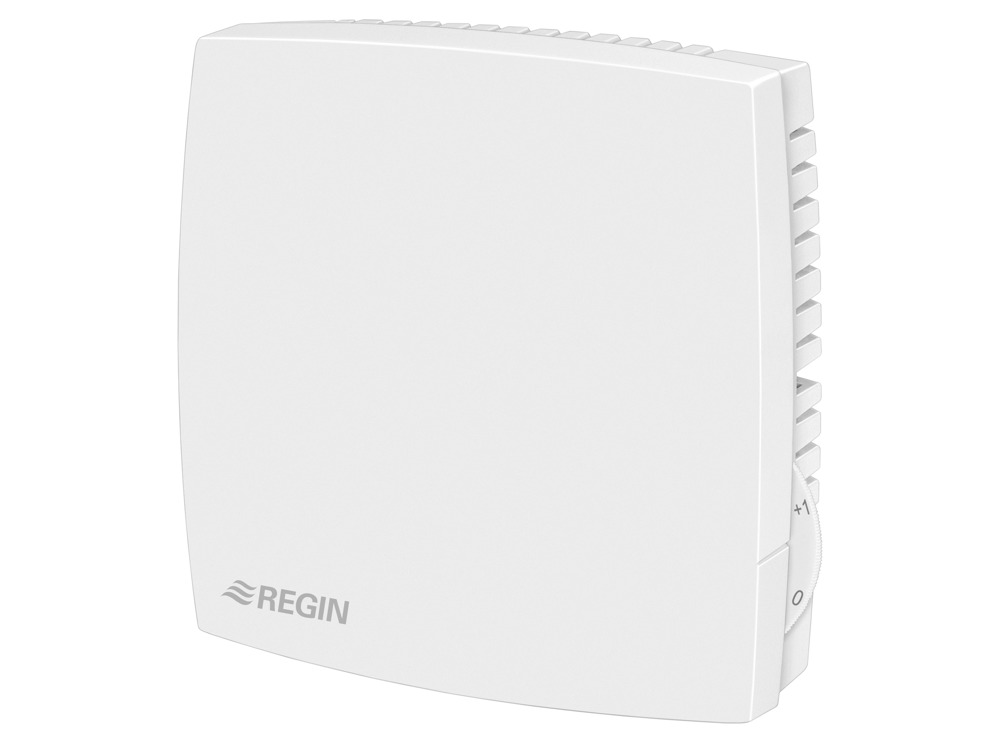 For room temperature measurement. Can also be used solely for setpoint adjustment.
Kleppen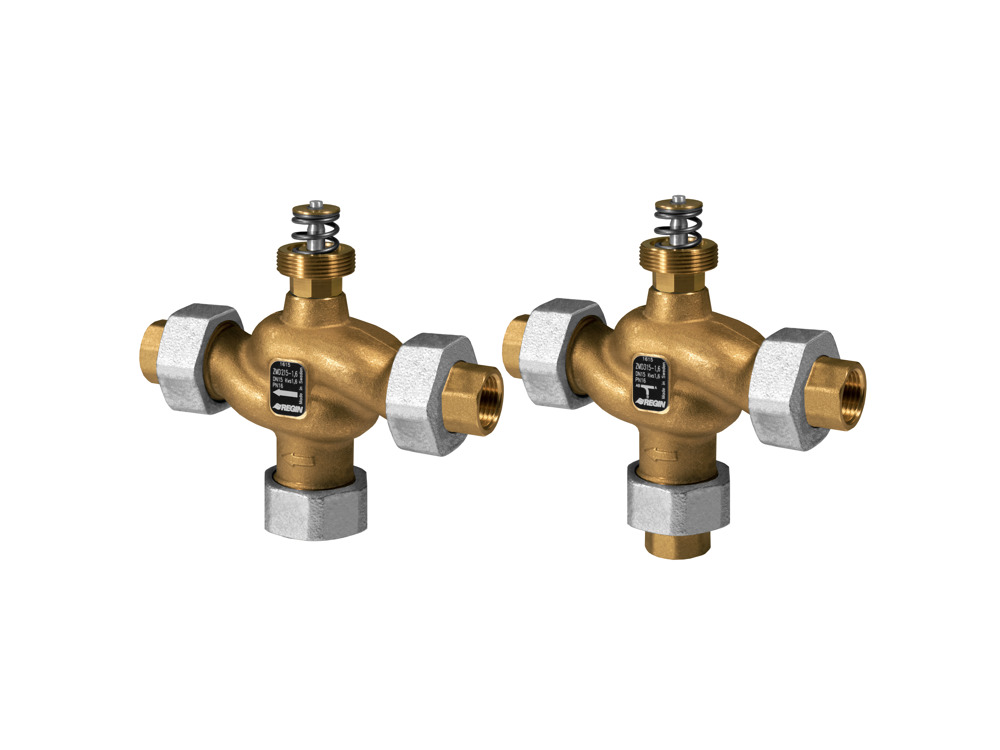 Externally threaded control valves intended for use in heating and cooling systems together with the RVAZ4… series of electromechanical actuators. A hand wheel for manual operation is delivered with the valve.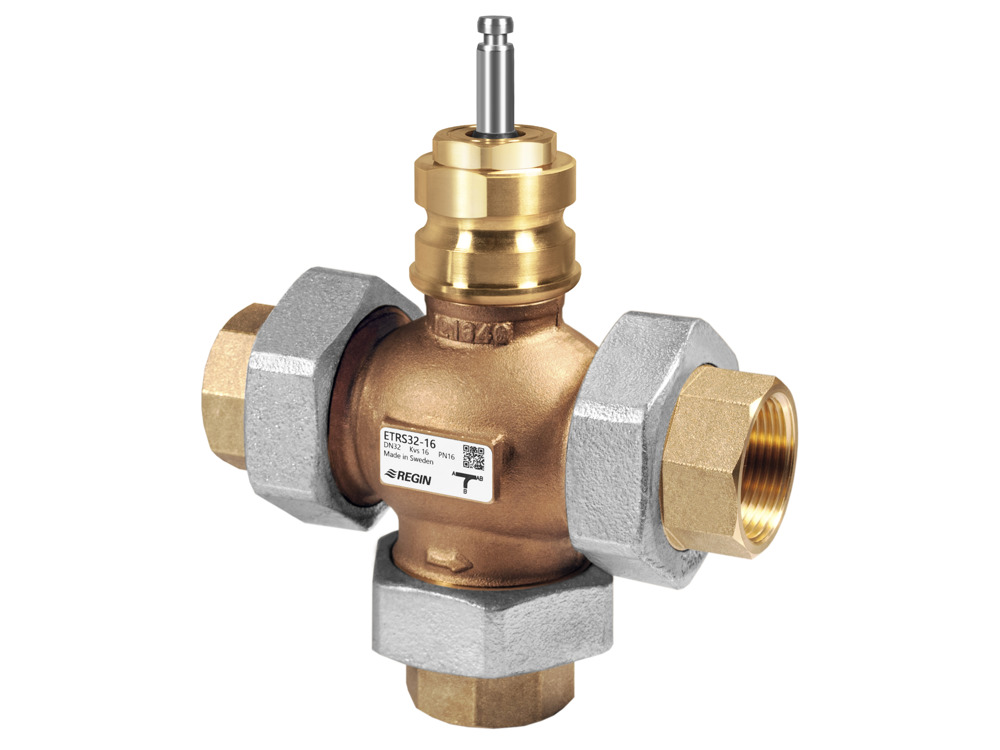 Valves intended for control of cold, hot and glycol-mixed water in heating, ventilation and when DZR material is a requirement (DZR = Dezincification Resistant). The valves are intended to be used together with Regin's RVAN5 actuators. RVAN10 actuators can also be used if larger actuating force is required. The valve is supplied with a cover lid for converting the 3-way valve into a 2-way valve.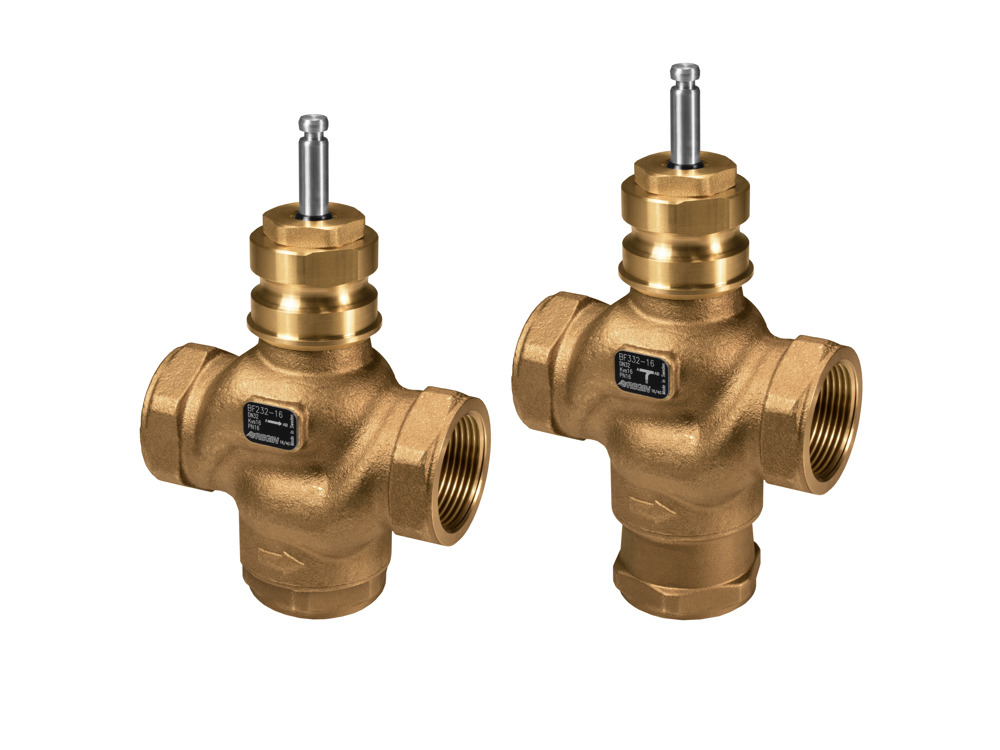 Valves designed for control of hot, cold or glycol-mixed water in heating and ventilation systems. The valves are intended for use together with Regin's RVAN5…/RVAN10… actuators.
Servomotoren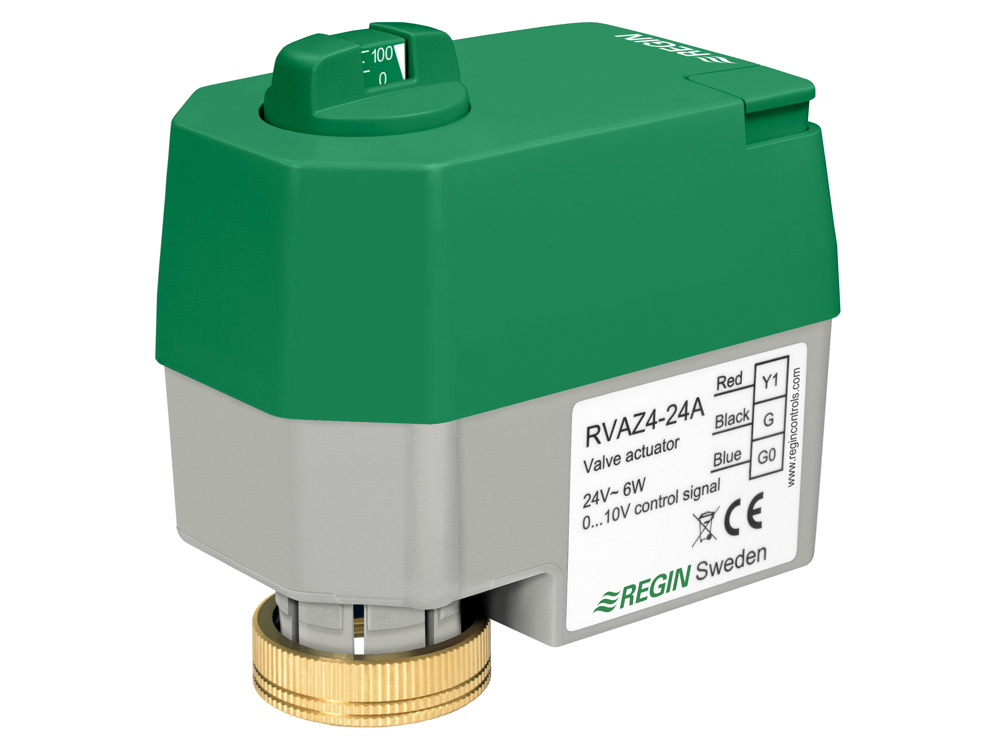 The RVAZ4 series of valve actuators are easy to mount and have a clear position indication which shows the position of the actuator. The actuator has manual manoeuvring. The RVAZ4 models are intended for use together with Regin's valve ranges ZTV/ZTR and ZMD. The RVAZ4L1 models can be used for different brands of valves in combination with the OVA-L1 adapter.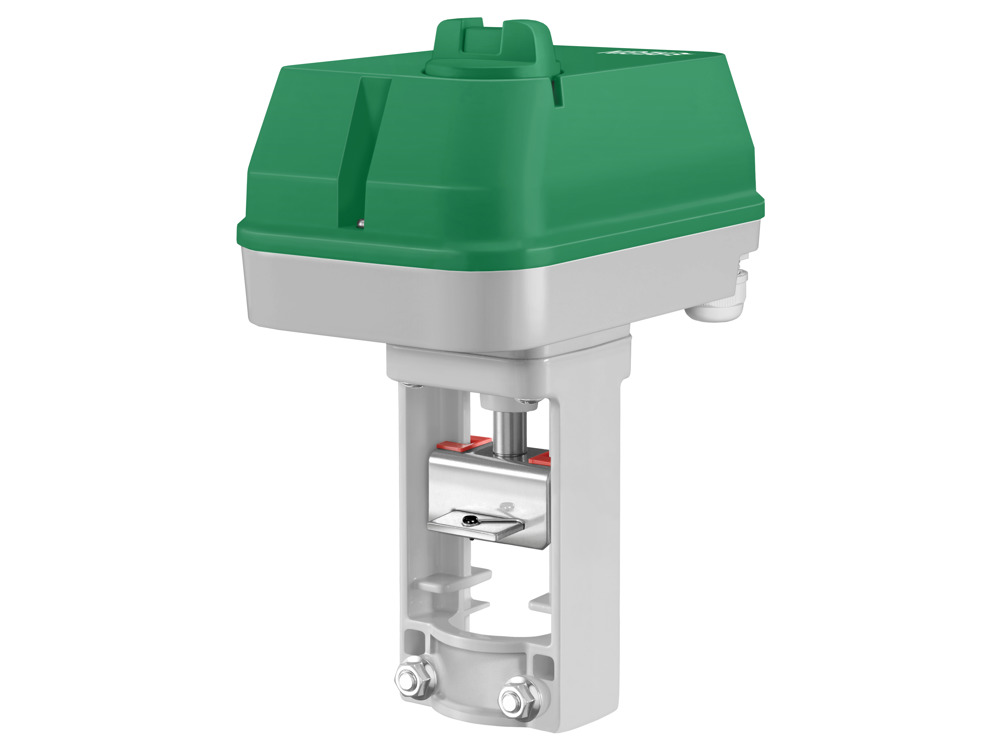 Valve actuator for control of Regin's range of valves. Available in models with actuator force of 500, 1000, 1800 or 2500 N. The actuators can be operated manually with the manual override mechanism on the lid. Using an adapter kit, the actuator can also be adapted for use with other valves on the market.
M-Bus meters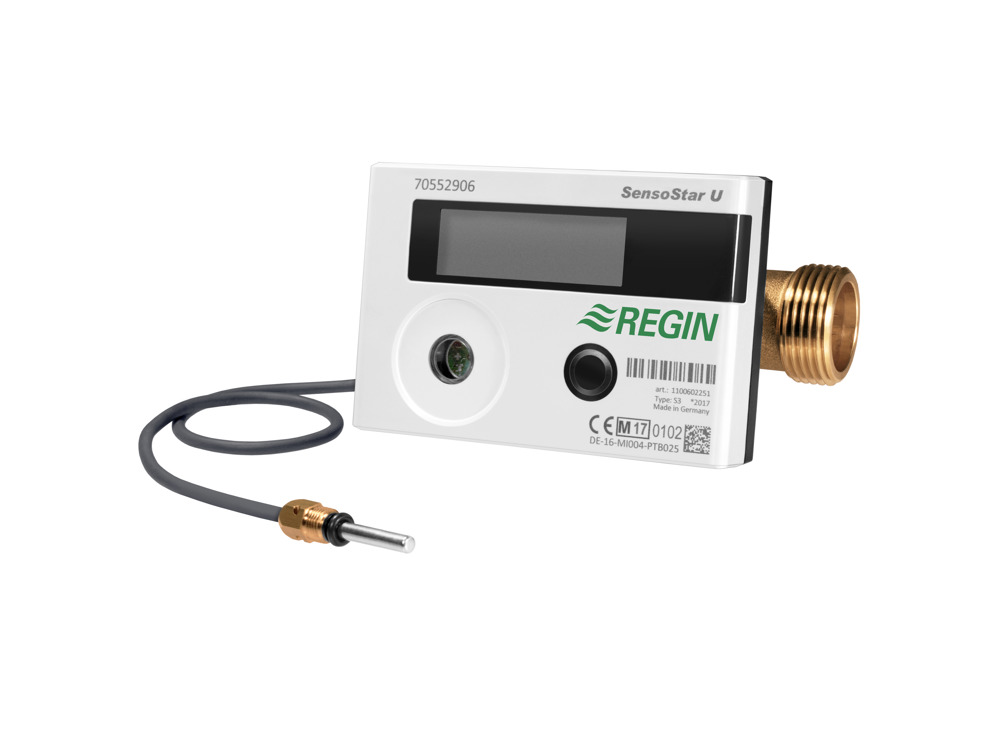 Externally threaded, compact energy meters with built-in ultrasonic flow meter, intended for heating or cooling. We offer many different options, see the product sheet for more information.
Bedrijfsgerichte ontwikkeling - onze oplossingen
Wij begrijpen uw zakelijke realiteit en werken nauw samen met ons partnernetwerk met één gemeenschappelijk doel - om uw behoeften om te zetten in technische oplossingen.